Tadaima~~ I'm back from my 3-week long trip and have decided to pick up this drama from last year, called "Shufu Katsu!". Aired on NHK BS Premium in Fall 2018, this drama is loosely based on Cynthia Usui's book "Eight things Full-Time Housewives Should Do Before Entering the Workforce" and is -as the book title suggests- about a woman re-entering the workforce after years of being a full-time housewife. Stars Suzuki Honami, Shimazaki Haruka, Okada Yoshinori, Imai Yuki, Yamaya Kasumi, Kobayashi Ryoko, Yamaguchi Sayaka, Ukaji Takashi, Katano Taikou, etc…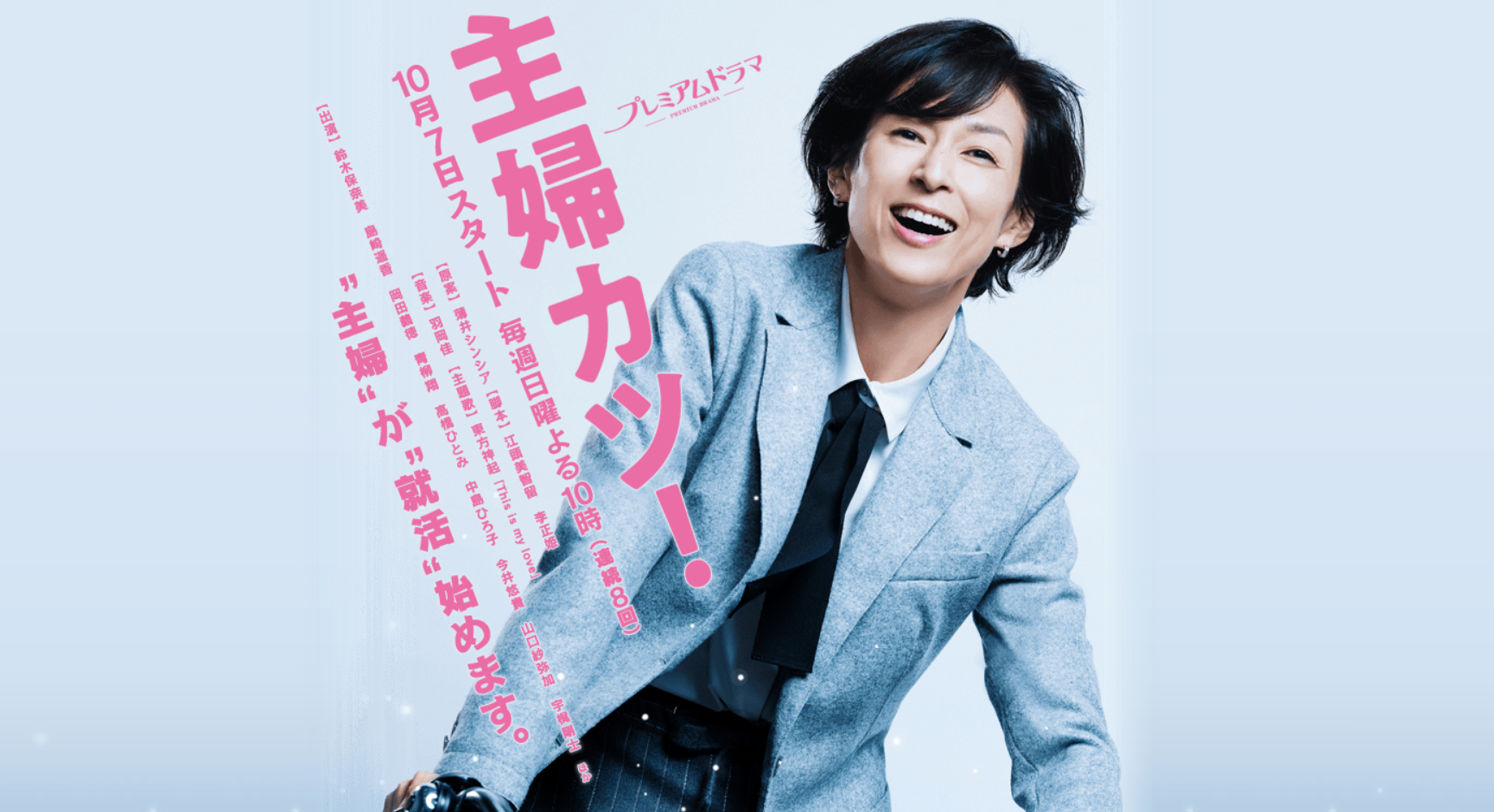 Synopsis (from jdramas.wordpress.com):
Miyamoto Natsuko (Suzuki Honami), a full-time housewife, is shocked beyond words when her husband Akira (Ukaji Takashi) announces that he has resigned from his company and wants to focus on agriculture which has been his interest for some time. Having given her all to the family, Natsuko fears that their secure family life will collapse all at once. However, both their 20-year-old daughter Hana (Shimazaki Haruka) and 17-year-old son Kotaro say, "Isn't it good for each of you to live the life you want?" Natsuko feels unhappy and sets her mind on trying to find employment and work. However, no company is willing to hire a full-time housewife in her 50s as a full-time employee. One day, Natsuko happens to get involved in the chaos of a limited time sale at a local supermarket. She winds up managing the cash register and shows her skills as a housewife. She begins a new life at a supermarket in financial trouble…
This was one of the dramas I enjoyed watching that season and has been in my 'possible projects' list for a while now. As most of the current season dramas have already been picked up, I've decided to work on an already completed one which might be a better option for me, since I still have 3 movies on my plate and will be away for another 3 weeks next month. I'll be releasing hardsubs and streaming on this site, and softsubs at my Patreon. Thanks to GGib @ JPTVTs for allowing me to use the raws!