Good day from Switzerland. It's our fourth day here.
The past month was hectic. After receiving his work permit approval, we started planning for a Jan arrival as per advice from his HR. Air tickets were booked for 1/14, but we had to postpone it by a week as my permit wasn't approved in time. Seems like they only applied for a short-term 3-month permit for me though. Well, it's "easy to extend" ですって。まだ不安ですけど…
And so, apart from meeting friends for farewell dinners etc., I spent the month spring cleaning my room a.k.a. my pig sty, and doing 'virtual cleaning' too, ripping my DVD/BDs, saving them on HDDs so I didn't have to bring the physical boxes over, transferring files from other HDDs to the ones I was bringing over, etc. It was kinda giri giri as we were packing and cleaning the house until just few hours before our flight.
Our baggage: 3 suitcases (30″, 28″ & 25″), 2 duffel bags, 2 backpacks & 1 totebag.
We were only entitled to 70kg of baggage for check in, and 2 carry-ons per person. The nightmare began when we arrived at the airport check in counter. At first, the biggest suitcase exceeded the 32kg/item limit. So I had to open it and transfer some heavy stuff over to the other bags. After opening and closing and weighing it twice, we finally got that settled. Then we were told that the excess baggage fees totaled about $650! *faintz* Upon the advice of the staff, we decided to carry on the duffel bag instead of checking that in. But there was still an excess of about 8kg which would cost us $300. After transferring more stuff over to the carry ons and seeking a bit of assistance from the staff, we managed to reduce the damages to "only" $190 (苦笑)
This entire process took us almost an hour, and before we knew it, it was already time for boarding lol. I had a laptop in my backpack which was placed in his totebag, he had 2 laptops and a playstation in his backpack, and we each carried one (10kg-ish?) duffel bag. Our poor shoulders… As we went through the baggage scan, we were also asked to take off our boots and jackets, so it was really quite nightmarish lol. Thank goodness my family were there to send us. They helped with the luggages and even the fees too. Without them, I don't know how we would have managed.
BTW, the entire half of the 30″ was filled with food sauces/pastes/spices, medication and supplements that we wouldn't be able to find here. It was the first time packing for a relocation and of all seasons, we had to travel in winter =_=. All those thick clothes were already in vacuum compression bags but there's just only that much you can bring over ne.
It was a 12h 45min flight so there were 2 meals provided — supper and breakfast. The supper was まあまあ (should have chosen the Oriental Chicken Rice instead of the Fish with Penne)… But the breakfast was 美味しい yo! The bee hoon was really good!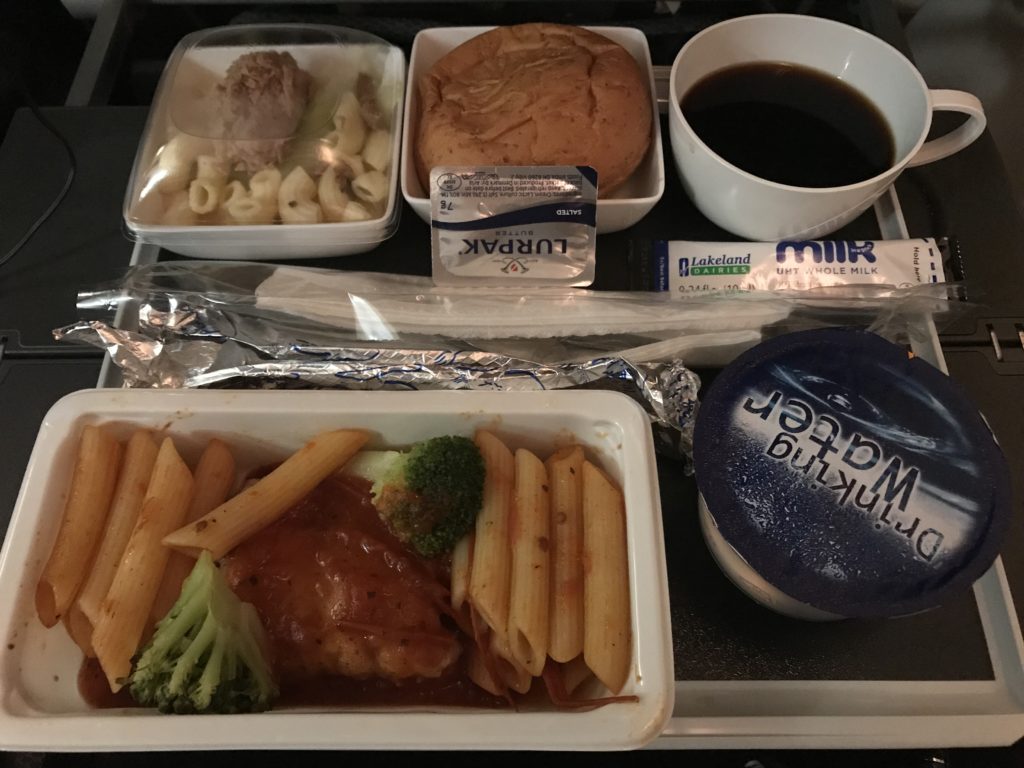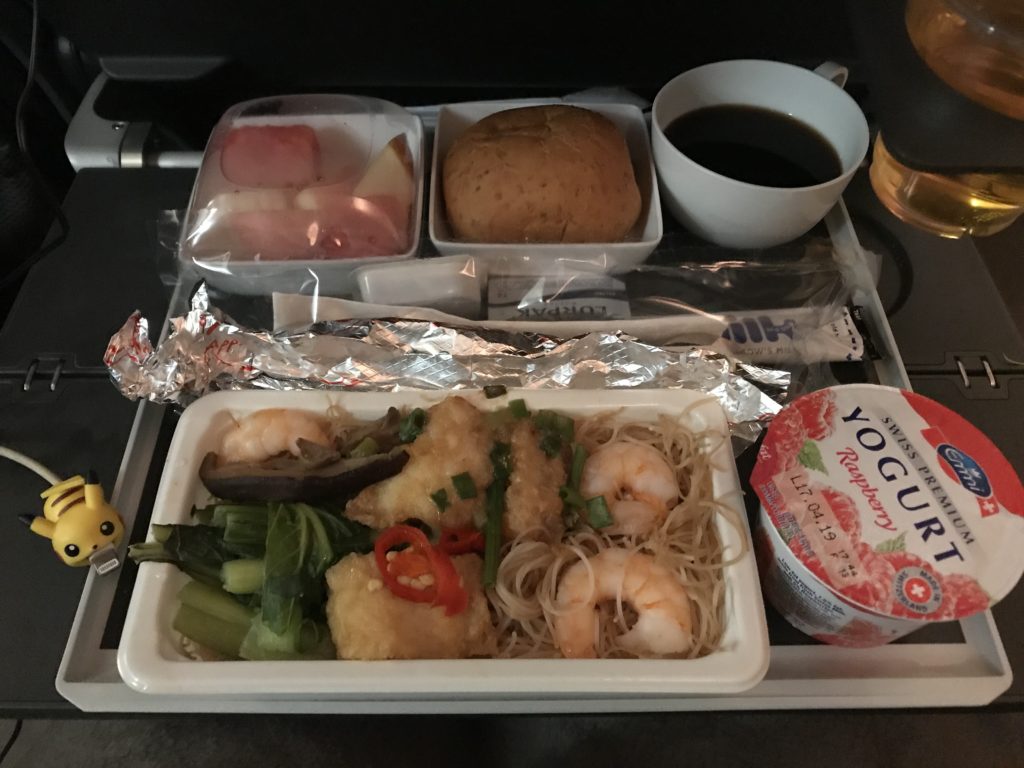 I had a beer to try help me sleep but I only managed about 2-3 hours of sleep. I also watched these movies onboard:
The Forest of Wool and Steel
Sunny: Our Hearts Beat Together
Mirai no Mirai
Think Again, Junpei
We arrived at ZRH at about 7-ish? in the morning and it was -2 degC. We knew we couldn't take the train with all this luggage so we had already asked R-san to help us with a taxi service booking. The driver couldn't speak English though so it was a rather silent 1.5 hr ride LOL. The scenery along the way was beautiful though. It got more snowy as we approached Buchs.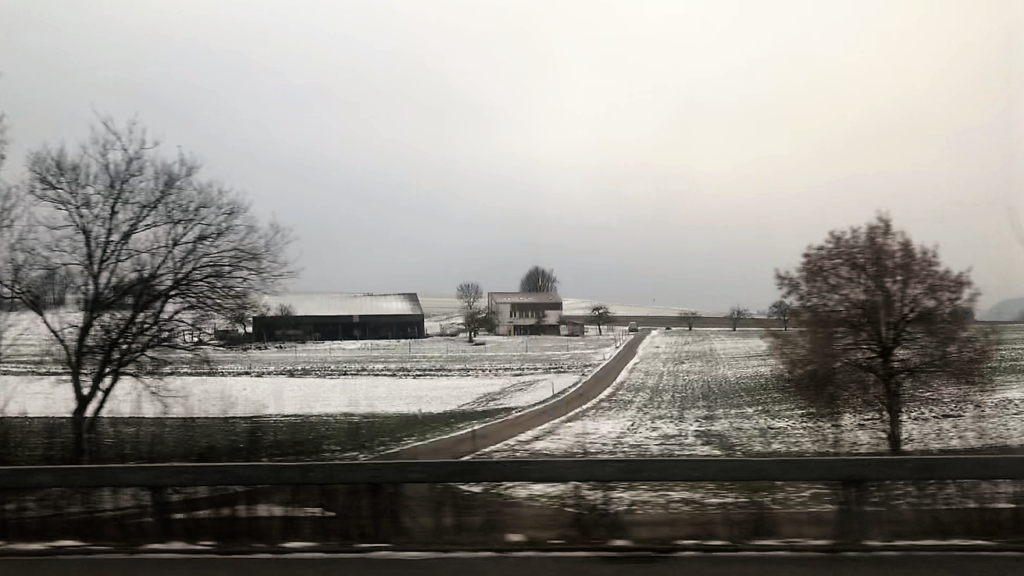 It was only after arriving here and visiting the town hall (twice), and the bank too, that we kinda have a better understanding of the procedure. So, long story short. We'd need to first settle our apartment, and with the contract and residential address, head down to the town hall again to submit the application to the canton office. Only then can we open a bank account. Un, something like that lol.
We viewed two apartments on the first day, and by the second day we have made our decision and filled up the form, with the help of R-san's girlfriend who's also R-san hehe. To make things easier, they shall be Re-san and Ra-san XD She submited the form yesterday so we are still waiting for them to get back on the contract.
We have also checked out prices of TV/internet/mobile bundles with some of the telcos here – have yet to decide on that one. Meanwhile we are also checking out some furniture online… and trying to eat in as much as possible cos everything is just too expensive here… ><
I made pasta in the hotel room yesterday.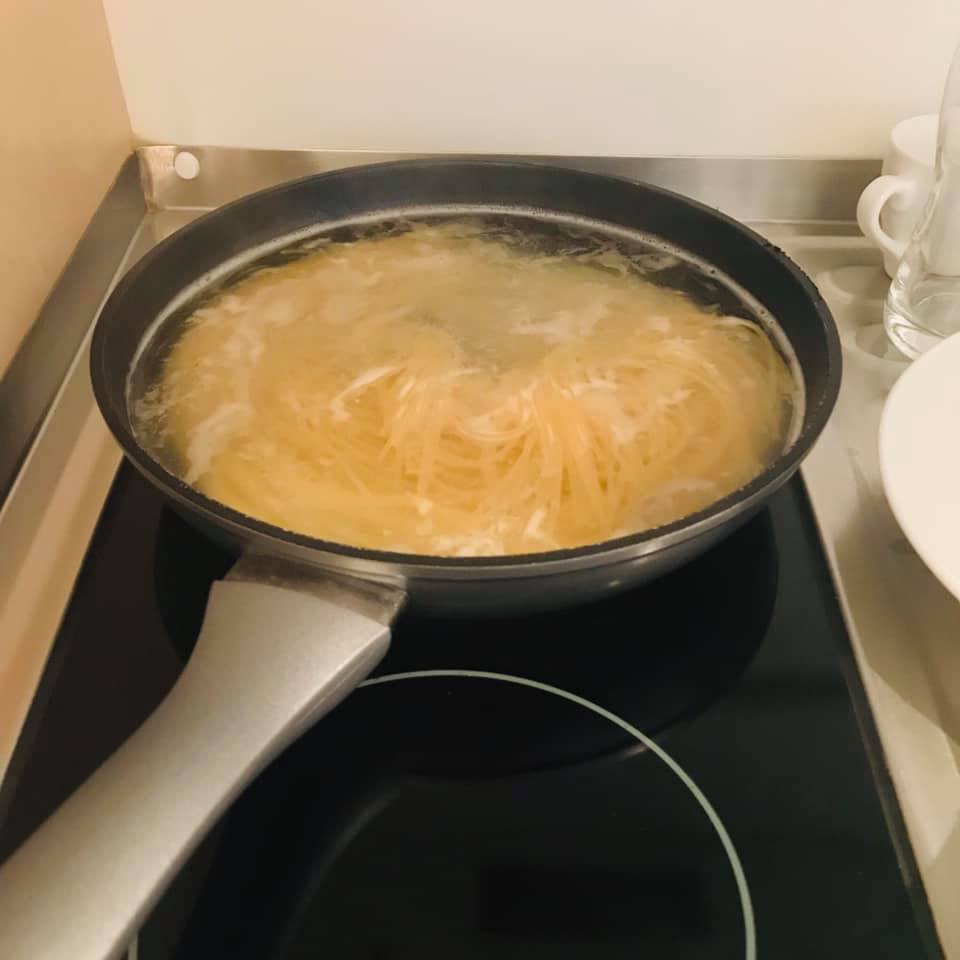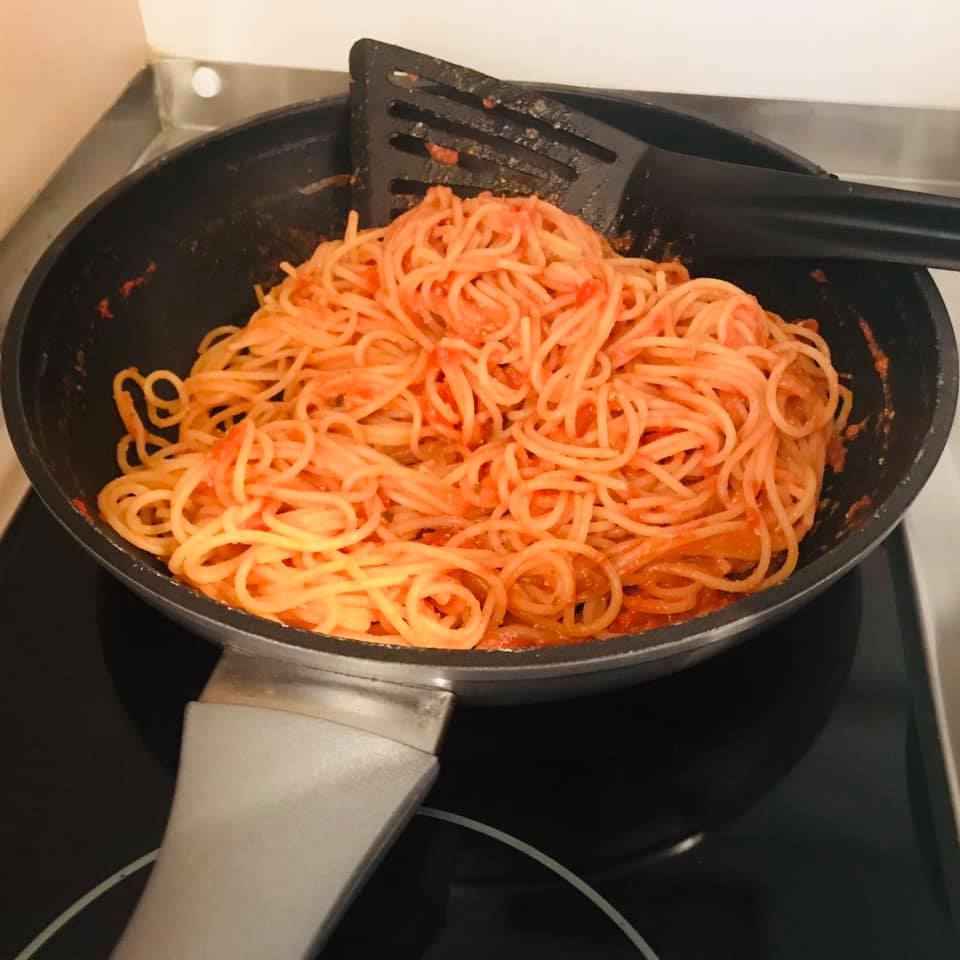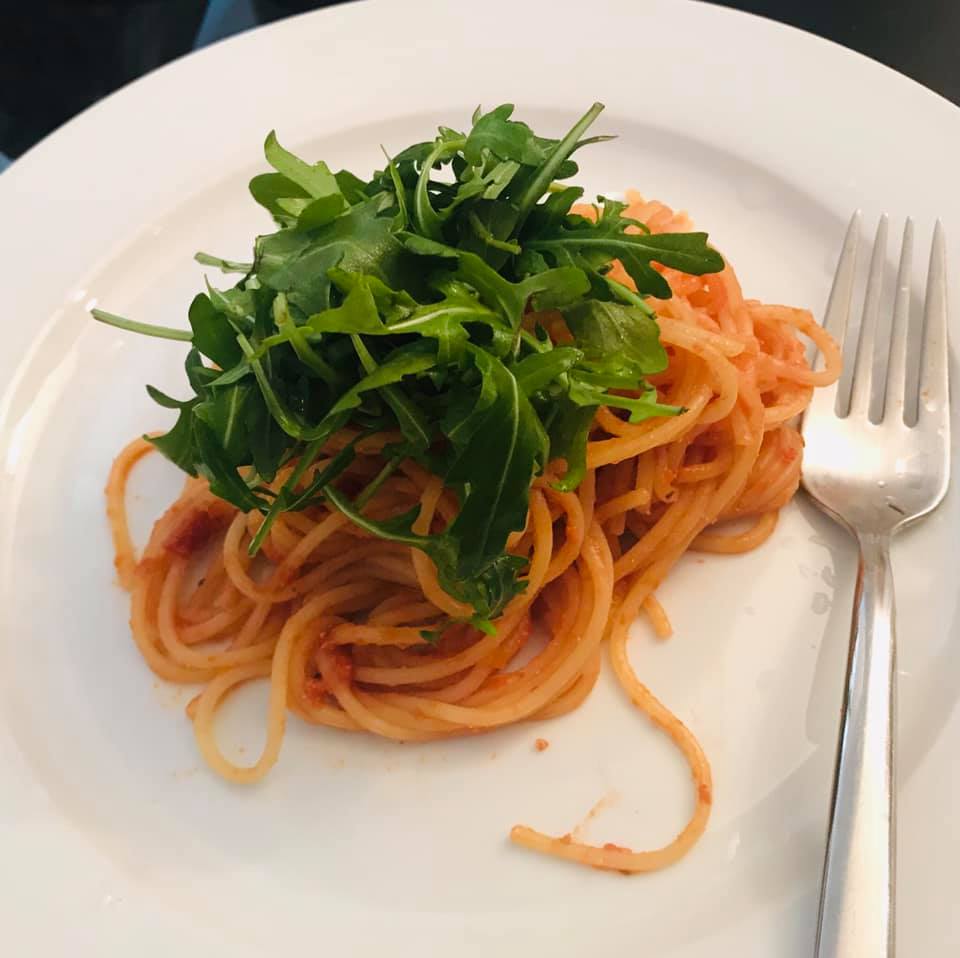 It was fun and 意外と美味しい lol