I'll be working on the drama SP "Fly! Boys, Fly!" starring Nagase Ren, Kitamura Takumi, Ogoe Yuki, Kuroshina Yuina and Kizu Takumi. This special is directed by Shinjo Takehiko who did movies like 'Your Lie in April and 'Daytime Shooting Star' 🙂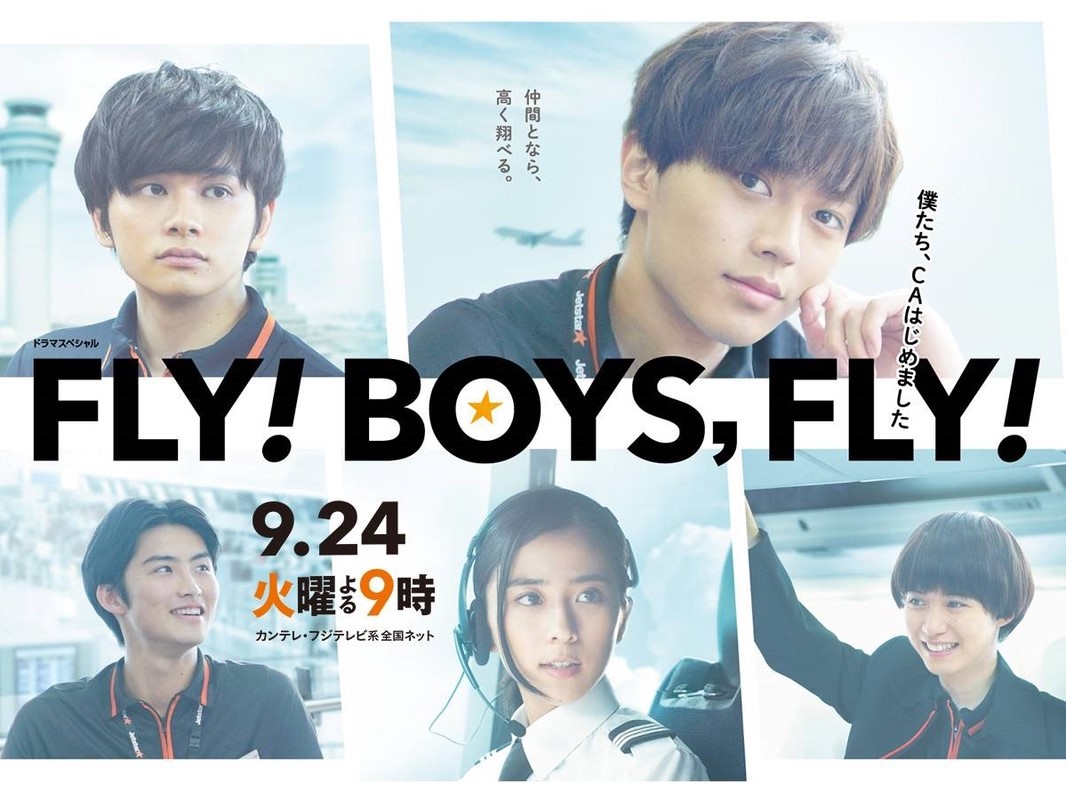 Synopsis (by Asianwiki):
When Chikara Asakawa (Ren Nagase) was a child, he travelled with his parents and boarded an airplane. He got scared on the airplane, but a female flight attendant gave him courage. Since that time, Chikara Asakawa became interested in being a flight attendant. He is now training to become a flight attendant for an airline.