We'll be picking up the MBS drama "Nee Sensei, Shiranai no?" starring Baba Fumika and Akaso Eiji, a live-action adaptation of the manga by Asano Aya. If you liked the cinematography in Coffee & Vanilla, you'll probably like this as well as it's basically the same team working on this one 🙂
Chiaki will be our guest translator for this series, and we will be releasing 720p hardsubs/streaming here, and softsubs in our Patreon.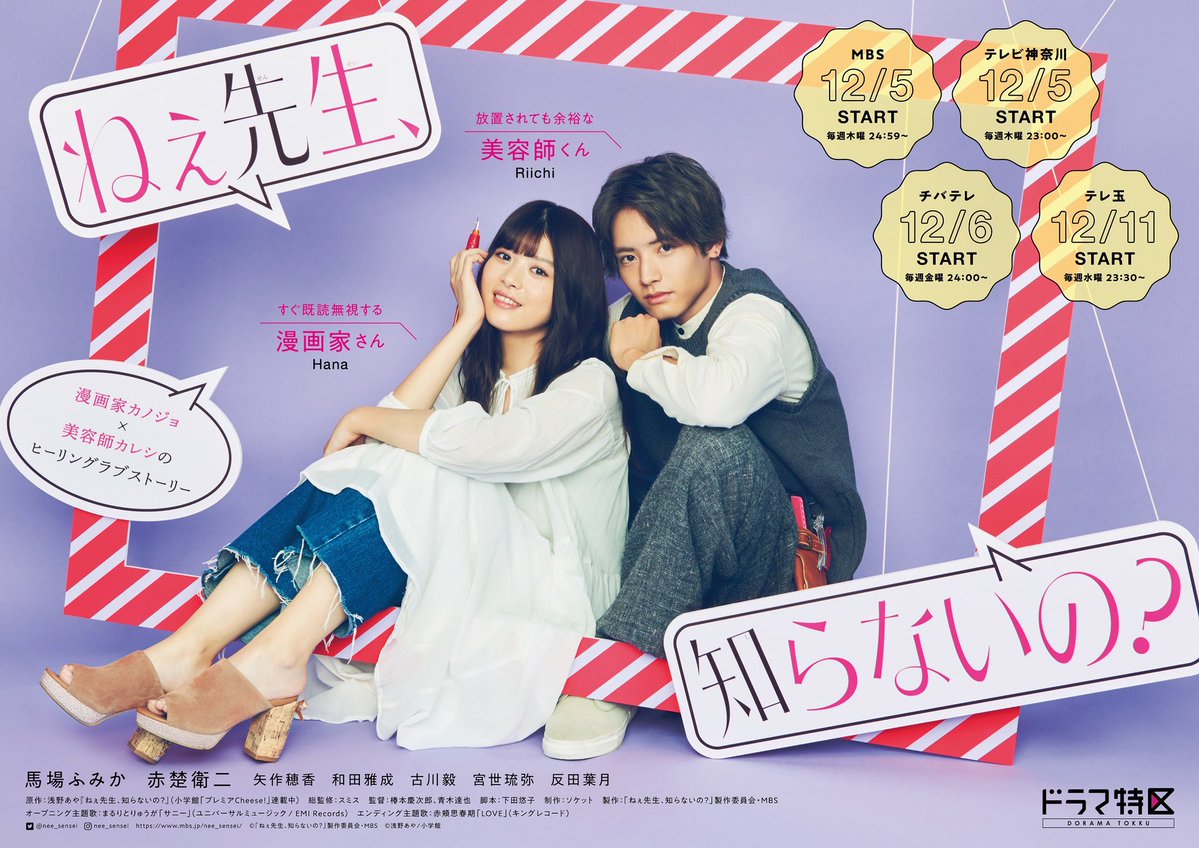 Synopsis (jdramas.wordpress.com):
Aoi Hana (Baba Fumika) is a popular manga artist with practically no experience in romance. One day, she happens to enter a hair salon and falls in love at first sight with a handsome hairstylist Kido Riichi (Akaso Eiji). They end up dating. Hana completely forgets about her new boyfriend when she goes into work mode and this makes her a failure of a girlfriend. However, Riichi loves it that Hana is such a workaholic?!