I'll be picking up the 8-episode jdrama "Sousa Kaigi wa Living de!" (The Investigation Meeting is in the Living Room!) starring Mizuki Arisa and Tanabe Seiichi. It was aired on NHK BS Premium in Summer 2018.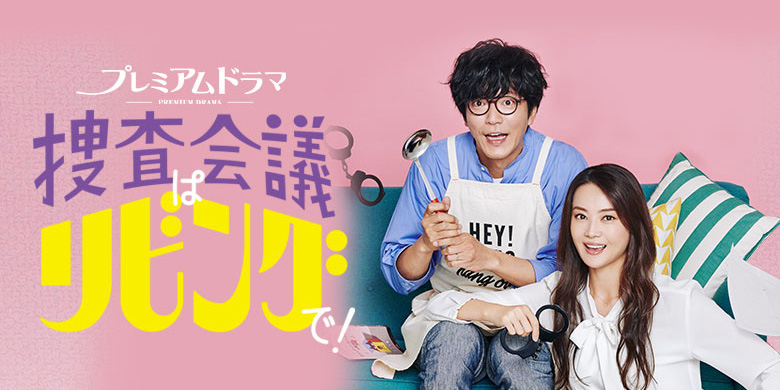 Synopsis (from jdramas.wordpress.com):
Morikawa Shoko is a detective with the Criminal Investigations Department's Special Unit but disguises herself as an employee who works for a trading company. Once there is a case, she will rush headlong against bad people. But at home, she finds housework bothersome and is hopeless at it. Shoko's husband Akira is a mystery writer. He is exceptionally smart, genial and sensitive. Born to a sporty family which ironically has served the police generation after generation, Akira went against the wishes of his parents to be a writer. However, his novels are too tedious and quite unpopular while his blog on household matters which he writes without any particular reason is a big hit. So he finds himself in the extremely complicated situation of a "charismatic house husband". This odd couple solves various cases and mysteries with brain and brawn. Add their son Nao to the mix and information and deductions constantly fly about their living room.
To be honest, the Winter 2020 drama I wanted to sub most is "Sousa Kaigi wa Living de!" (Season 2). But it got striked out of my list early on simply because Season 1 hasn't been subbed. This drama was my 'dark horse' of Summer 2018 and has been on top of my "to sub" list since the start. The only reason why I haven't picked it up yet was the lack of raws.
I was actually this 🤏 close to picking up another drama but before I could post about it, I found out that NHK is re-airing Sousa Kaigi S1 this month ahead of their S2 broadcast, and after a shoutout at JPTVTs, metalosaurio so kindly recorded and shared it, so I could finally pick this up! Raws are 540p but I'll take whatever is available! Will release hardsubs and streaming here, and softsubs to patrons.
I'll probably start working on this after Follow Saretara 🙂