I've decided to sub the 4-episode summer drama "13", Tokai TV's remake of the 2016 BBC series "Thirteen". It's been a while since I've seen Sakuraba Nanami in a serious role, but the one that took me by surprise was the male detective played by Aoyagi Sho. I almost couldn't recognise him 😀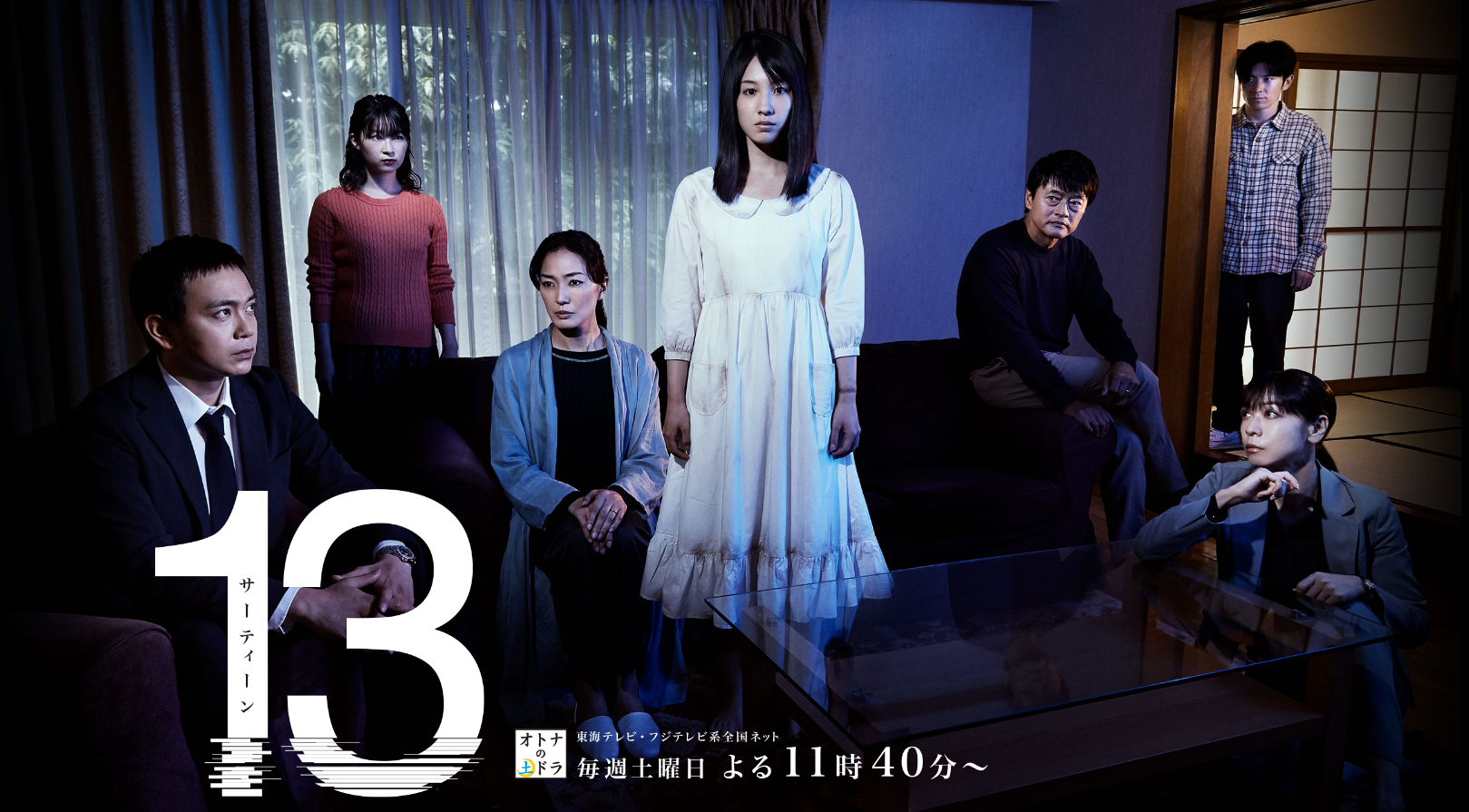 Synopsis (from jdramas.wordpress.com):
Aikawa Yuria (Sakuraba Nanami) disappeared at the age of 13. 13 years later, she suddenly comes back home. However, much has changed in the intervening years. Her family has broken up. Yuria's return from the dead changes everyone's lives. She may look 26, but emotionally she is still a 13-year-old. Yuria's mother Asami (Itaya Yuka) has been crushed between regret over the loss of her daughter and her belief that Yuria will return alive. Beneath her happiness over Yuria's return, she is compelled to come to terms with the past that she has hidden. As her husband Soichi (Jinbo Satoshi) and younger daughter Chiho (Ishikawa Ruka) also play the role of a close family to help Yuria recover emotionally, they start to question each other's steps in these 13 years. Yuria tells the police that she was kidnapped. However, the detectives (Aoyagi Sho, Yui Ryoko) in charge of the case doubt her statement because she contradicts herself and changes her story several times. In the midst of this, a second case happens. Then the truth that Yuria has been hiding comes to light.
I have not watched the original work (probably a good thing so I won't end up making comparisons hehe~), but I enjoyed the first ep which aired two days ago. Apparently this is Tokai TV's second remake of a BBC drama (after Orphan Black, which I have not watched either lol). The drama is directed by Mizuta Naruhide (Alive, Iryu, Zekkyou, etc.) and script is by Asano Taeko (Love Generation, Last Friends, Birds without Names, etc.). Ganbarimasu~