I was going through the list of movies that will be released on blu-ray & dvd next month and there are a few that I'm interested in picking up, but I'll focus on these three first, the ones I'm most interested in ➠
---
11/6 – KINGDOM
Yamazaki Kento, Yoshizawa Ryo, Nagasawa Masami, Hashimoto Kanna, Hongo Kanata, Osawa Takao…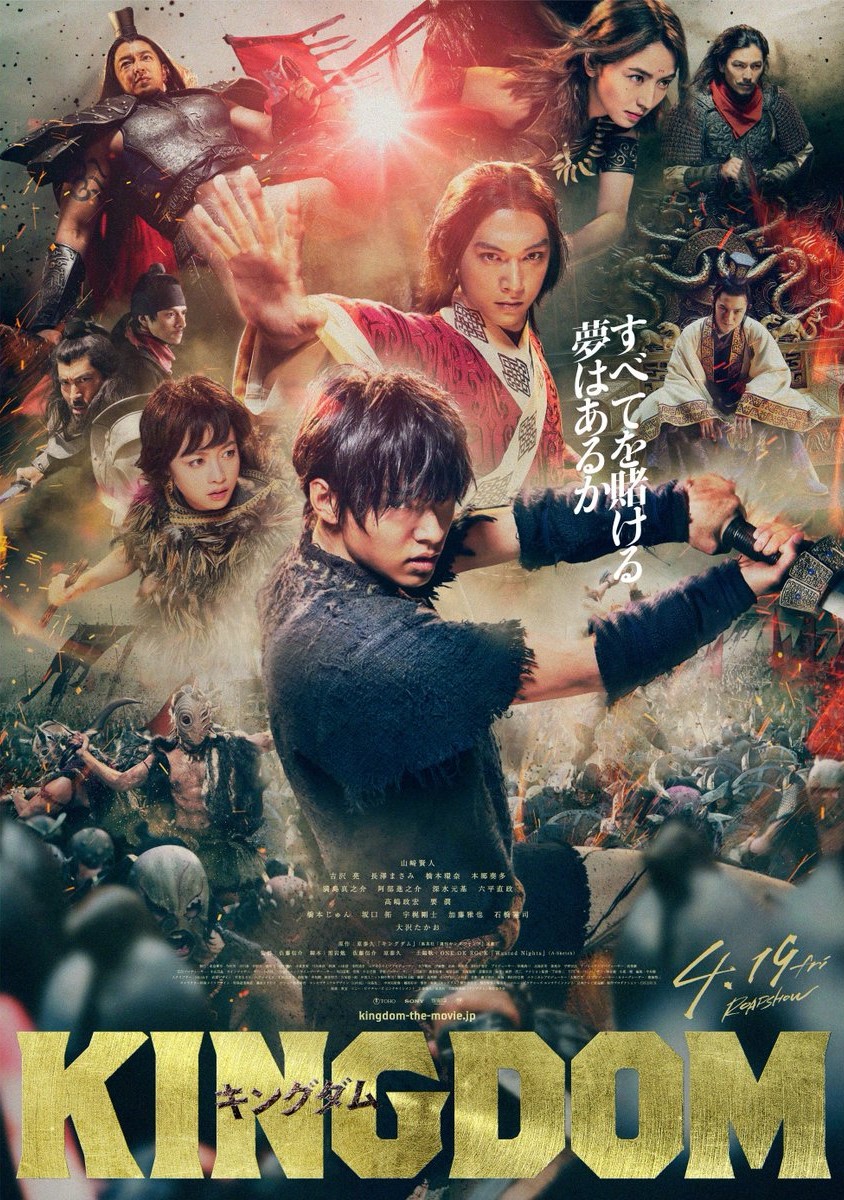 Synopsis (from JFF):
Based on the bestselling manga series of the same name, director Shinsuke Sato's live-action adaptation is a historical adventure about the warring states of China during 475-221 BC. The tale follows two boys orphaned by war, Shin (Kento Yamazaki) and Hyou (Ryo Yoshizawa; Gintama) who grow up in a peasant village. They're determined to become the greatest army generals the world has ever seen! They're working towards their dream but the now young men are suddenly separated when Hyou is summoned to protect the king. After a series of tragic events, Shin is faced with a treacherous journey to restore justice, meeting all sorts of crafty characters along the way. Will his quest to avenge his friend lead Shin to victory and his ultimate destiny?
---
11/13 – Chiisana Koi no Uta [DROPPED]
Sano Hayato, Morinaga Yuki, Yamada Anna, Maeda Gordon, Suzuki Jin…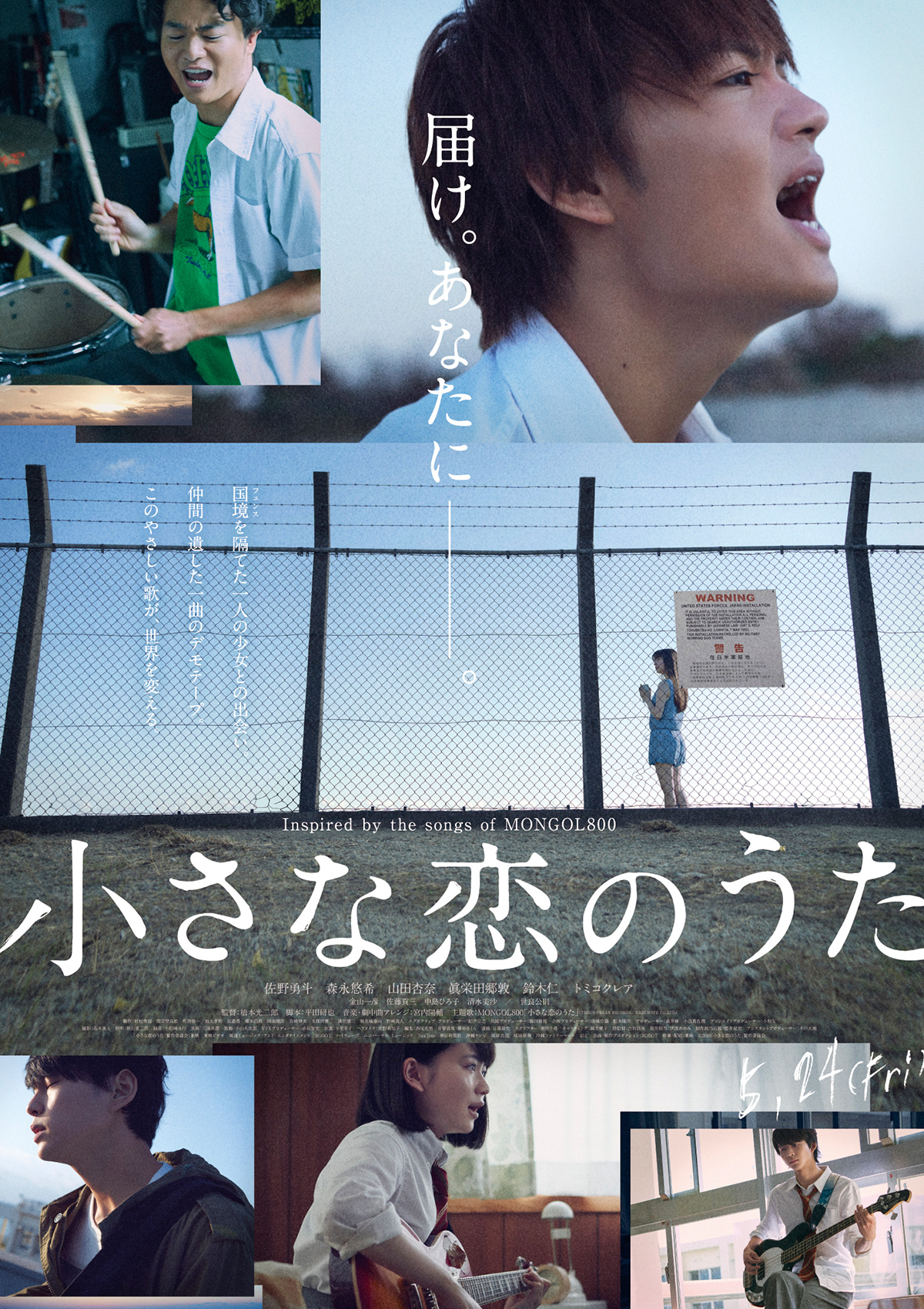 Synopsis (from MDL):
Inspired by MONGOL800's hit songs, Chiisana Koi no Uta features high school students living in a small town in Okinawa who formed a band and did activities to convey their true feelings towards people such as friends, close friends, family members, and importantly to the girl who lives beyond the US military base fence.
---
11/21 – Parallel World Love Story [DROPPED]
Tamamori Yuta, Yoshioka Riho, Sometani Shota…
*Update 18 Jan, 2020: This project has been dropped as official English subs have been released online.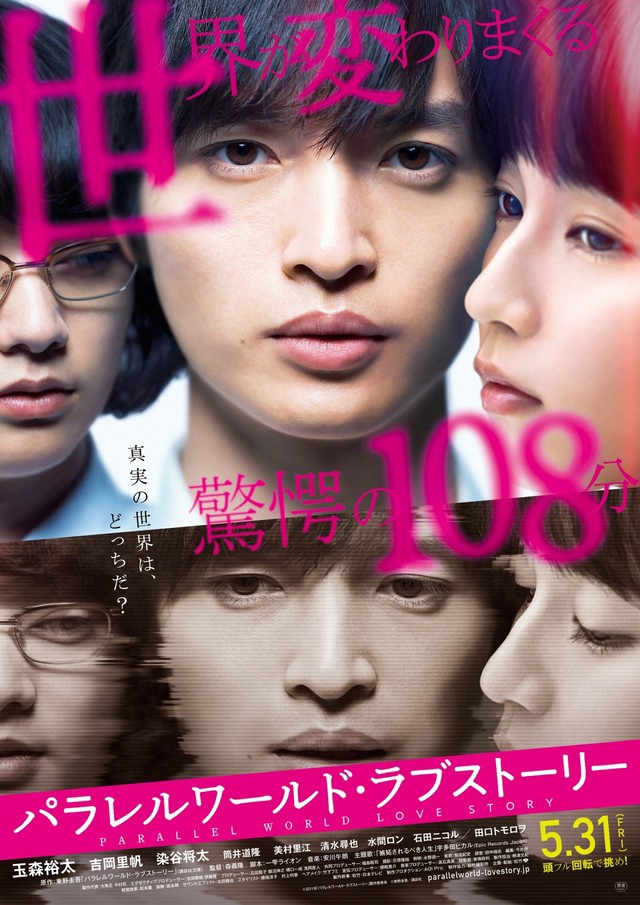 Synopsis (from Shochiku):
A unique story of love and friendship in two parallel universes, based on a novel by Keigo HIGASHINO. The story portrays two boys and a girl, travelling between two parallel universes. The two worlds complicate their romantic dynamics, and the leading character is never sure whether the girl he loves is in love with him or his best friend.
---
Three very different genres ne 🙂
Kingdom will be priority as it's my fav actor/manga/live action. But my bluray has to travel around the world before reaching me (cos Amazon doesn't ship here lol~) so I'm not sure when I can actually get started on it. It also depends on when I can get hold of raws (same applies to the other two movies~).
I'm a little hesitant about picking up Fall 2019 dramas as I'm gonna be traveling half the time this quarter (3 weeks in Oct-Nov, and 3 weeks in Dec), though I might still do one if it interests me (and if it's not been picked up yet). In the meantime, apart from these, I'll still be working to release Fujoshi as and when Mae finishes with the translations, and also on EVEN in the background, so… un, ganbarimasu!