I'll be subbing the Autumn 2020 drama "30-sai made Doutei dato Mahoutsukai ni narerurashii" (Cherry Magic! Thirty Years of Virginity Can Make You a Wizard?!) starring Akaso Eiji and Machida Keita. This drama is based on the manga of the same name by Toyota Yuu.
The manga was fun and I like the cast! This is also Akaso Eiji's first solo lead role in a drama; script is by Yoshida Erika (Hana nochi Hare, Heroine Shikkaku) & Okazaki Satoko (Waiting for Spring, Revenge Girl); directors are Kazama Hiroki (Cheer Boys), Yuasa Hiroaki (Tantei ga Hayasugiru, I Shared my Husband) and Hayashi Masataka (Guilty, I Shared my Husband).
I think this is the first time I pick up a drama on the day it was announced lol. But I'll do my best!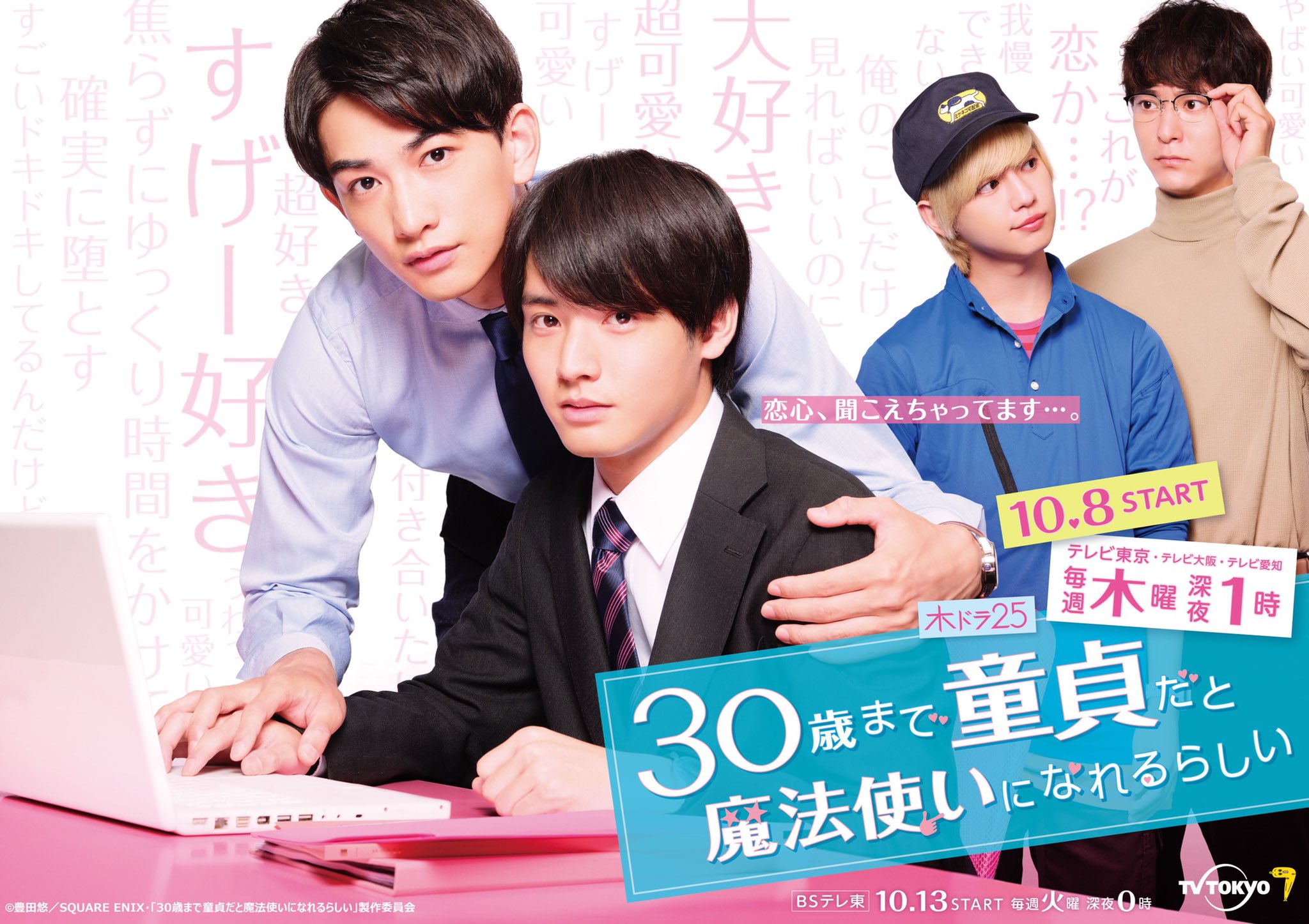 Synopsis:
Adachi (Akaso Eiji) is an ordinary salaryman who is still a virgin. He turns 30 and obtains a magical power that allows him to read the minds of people he touches. This ability makes him miserable as he finds that it's of no use to him. However, one day he accidentally touches Kurosawa (Machida Keita), the most handsome man in the company and an ace salesman, and discovers that the guy has a raging crush on none other than Adachi himself!
23 Sep 2020: Asaka Koudai and Yuutarou are cast as Tsuge and Minato!
Updated the image with the official poster visual~