We will be subbing the 6-episode NHK drama "Kanojo ga Joubutsu Dekinai Riyuu" starring Morisaki Win and Takagi Reni. TiduAura will be translating and I'll handle the rest. Yoroshiku~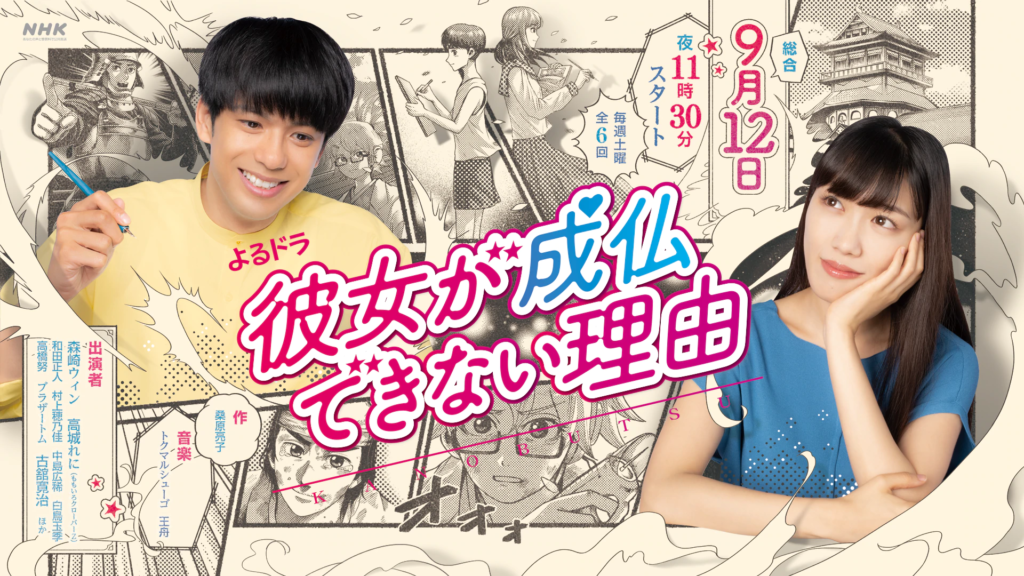 Synopsis (from jdramas.wordpress.com):
A young man (Morisaki Win) from Myanmar loves reading Japanese manga and achieves his long-sought dream of studying manga in Japan to become a manga artist. He starts looking for an apartment based on his limited budget. But he is stunned by the inconceivably high rent. He manages to find accommodation at a bargain and makes a snap decision. However, the building is 40 years old and the residents living around his apartment have their peculiarities. On top of that, there is a black-haired female ghost (Takagi Reni) in his apartment?!